Jinki
| | | |
| --- | --- | --- |
| Medium/Bladed | SS | Fairy Tail |
| Lightning | No | Free |
Description of Weapon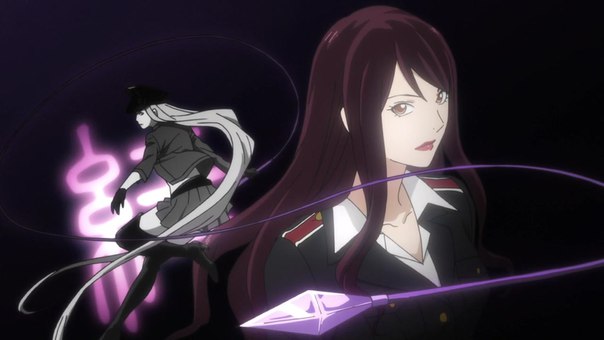 Jinki is an 18 foot long, 3 inch wide tipped whip, with the tip being a diamond-shaped metal piece that is 4 inches wide at the middle and is 6 inches long. The whip itself is made of black leather.
Abilities of the Weapon
Name:
Raging Bolt
Rank:
SS
Type:
Offense
Range:
350 meters
Appearance:
Jinki sends forth a lightning bolt from its tip, up to 350 meters long and 2 inches wide.
Description:
Raging Bolt moves at SS-Rank spell speed to deal lightning damage of SS-Rank. It has a max seven post duration with a max eight post cooldown.
Extra:
The lightning is able to be directed in the air even after it leaves the whip.
Binding Wrap: Jinki can tie up enemies, binding their movement but allowing them to still cast spells and be damaged. This has a seven post duration max with a max eight post cooldown.
Paralyzing Snare: Jinki can be used to paralyze enemies, sending a single burst of electricity to their body in order to completely stun them for up to seven posts with a max eight post cooldown. The whip must make contact for this.
Weaknesses of the Weapon
-Jinki is not useful for melee range, being a whip, and is weak against long-range attacks as well that are faster than it.
-Jinki is able to be used by anyone in the guild, not just Selenia, although she is usually the one to wield it. However, if anyone gets it away from her they can use it.
-If Jinki gets tied or tangled by an enemy, it can become unusable until untied, which Selenia has to go over to it to do.
Backstory of The Weapon
Jinki is a guild weapon which Selenia received upon reaching S-Rank in Fairy Tail. The previous guild master gave it to her after she completed the trial, after she became adept in melee combat and ranged combat. Logically, of course, the next step was mid-range combat, and that is when Selenia's training with this weapon began. Although whips are normally tricky, Selenia adapted quickly to the new fighting style. While the others required lots of training, this time the learning came naturally to Selenia, and for this reason Selenia is mostly using her whip in combat, since she can also hold keys with her other hand since they aren't weapons. With its electric elemental capabilities, she uses it in tandem with the Celestial Spirit called Coma Berenices for a huge lightning attack. Of course, Selenia uses it in other situations as well, and carries it with her on her waist wherever she goes.
Extra
Selenia's whip is known to be extremely precise, and she often uses it if she needs to stop a fight.
Last edited by Selenia on Fri Feb 12, 2016 2:33 pm; edited 1 time in total